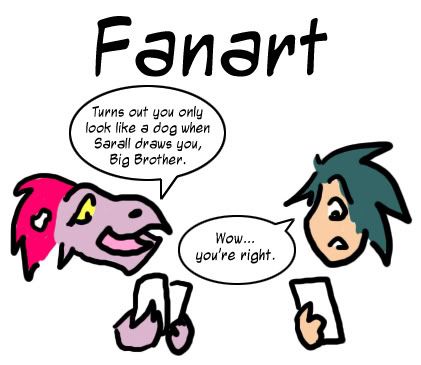 Fanart is grouped according to the artist. Clicking on an artist's name will take you to their Smackjeeves profile, and clicking a thumbnail take you to the full version.
Thank you very very much to anyone who has sent me fan art!! It really makes my day. :D

Artist: Sentia Shinou
One of the coolest people on Smackjeeves. :D READ HER COMICS, you won't be sorry!






Artist: Skystears
Another awesome artist with a great comic! You should really read Blaze, like, right now. But you can't have Blaze... He's MINE. <33 =w=